Mark September 30th, 2018 down on your calendars and come out to the biggest launch party in the GTA! It's the official CAA Centre Grand Opening and Brampton Beast Fan Fest!
FREE FAMILY EVENT
Schedule
12:45 PM: CAA Centre Opening Ceremony
1:00 PM: Doors Open
1:00 – 6:00 PM: Fan Fest Entertainment (see zones below)
2:00 PM: Pre-Season Game Puck Drop
4:45 PM – 6:00 PM – Open Skate (Bring your ice skates!)*
*A CSA approved helmet is required for those under the age of 16.
We'll have specialty zones set-up and running that will feature cars, food, inflatables and everything in between. We'll be providing a fun and interactive passport game! Collect a stamp from all the appropriate vendors and you'll be entered for a chance to win a 14-person luxury suite to one of our 36 home games this season!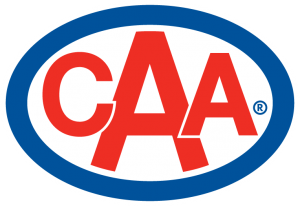 Interactive Zone
CAA warmly welcomes the fans and community to the new CAA Centre! Stop by the zone to play a fun game, enter an exciting contest, learn about special CAA Member offers and enjoy some delicious samosas!  Also, please visit us at the Black Diamond South Parking Lot for a FREE battery test from 1 p.m. to 6 p.m. based on availability. No purchase necessary.
Auto Zone
Do you love cars? Then this is the zone for you! CAA will be bringing out a Tow Truck, the City of Brampton will have a Zamboni in attendance and there will also be a Fire Truck and Police Cruiser courtesy of both Brampton Fire and the Peel Regional Police. Be sure to bring your cameras to capture a wicked shot.
Game Zone
There will be games galore all day long at the launch party! Test out your accuracy shooting on our target inflatable! If you want a real challenge, take on a friend in a spirited game of Sauce Toss or Plinko!
Community Zone
Arcadia Music is set to rock the Grand Opening and Fan Fest with an awesome variety of live music that will have people of all ages dancing and swinging to the beat. Arcadia will also have an instrument demo section, so drop by and give each one a try!
Food Zone
We know everyone loves a good hot dog. In that spirit, Maple Lodge will have a food truck on-site and will be participating in some delicious hot dog sampling.
Preseason Game against the Laurier Golden Hawks
We know that fans need to get their hockey fix. Look no further then the exhibition hockey game that will take place at 2 PM! The Brampton Beast face-off against the Wilfrid Laurier Golden Hawks for the second straight year. The best part is that the game will be absolutely free.
Dressing Room Tours
Ever wanted to see the Beast dressing room? While the game is going on, there will be free tours to check out every facet of the Beast locker room! The only rule to follow is not to step on the logo!
Free Skate
Don't forget to bring your skates! Stick around for our free open skate that will take place after the exhibition game is over!