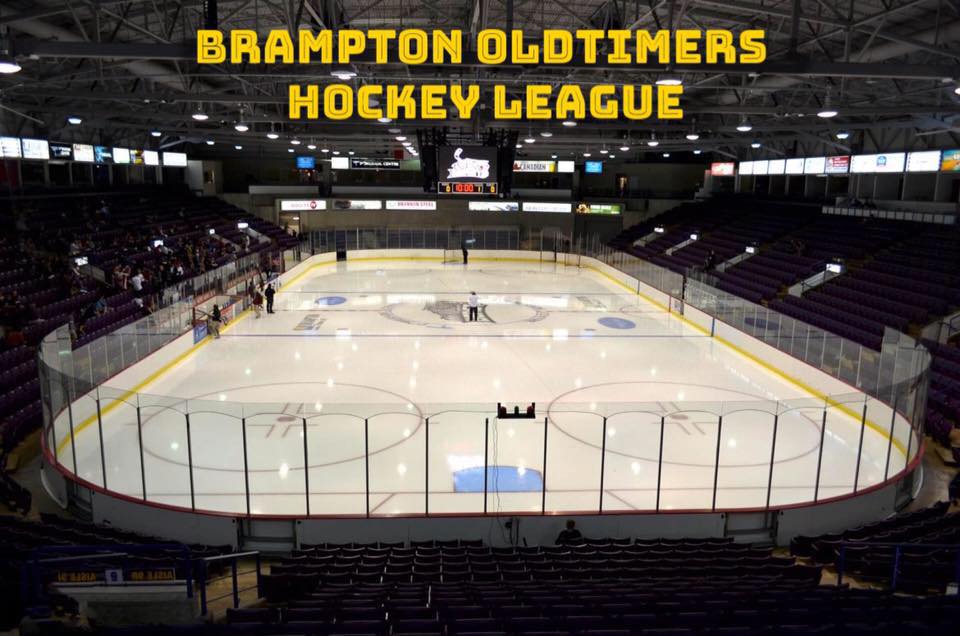 The Brampton Oldtimers Hockey League was formed in 1980 as a recreational league for hockey players aged 35 years and older. A league executive was elected and a constitution and playing regulations were introduced.
The league is designed as a draft league to promote the importance of having fun, play some competitive hockey and to experience the social side of the game. Players are rated according to their ability and teams are stocked with players of all abilities to ensure competitive fairness.
Currently the BOHL operates 2 divisions with 4 teams each. One division is for players 55 years and older and the other is for players 55 years and younger. However players are placed in the division that best suits their abilities regardless of age.
League play starts on the first Sunday after the long week-end in September and ends in early April. Teams play a 20 game schedule and 6 play-off games. The cost to play in the league is comparable with other leagues in the city. League games are played at the CAA Centre in Brampton on the Tire World and Maple Lodge Arenas. Game times are at 4:15 p.m. and 5:15 p.m.
Each team has a sponsor who provides players with uniform jerseys and socks. Each team has a player representative who looks after collecting fees , distributing and collecting uniforms and other duties related to his team. The league has a dedicated crew of officials and minor officials who provide top notch officiating scorekeeping and timekeeping.
The league executive ensures that the league operates according to the constitution and playing regulations.
Currently the league executive is putting their efforts toward enhancing the website and other initiatives to attract players to the league. The BOHL has always provided incentives for players with prizes for divisional champions and finalists as well as funds for an annual end of season celebration. In addition the league runs a golf tournament in May which is open to all players, spouses, and guests. This is a fun event with a great meal and prizes for everyone.
If you are looking for a recreational hockey league that has competitive hockey, great social interaction, has excellent officiating and is well organized, the BOHL is for you. Join us today, CLICK HERE to view our WEBSITE